I am so bummed I didn't jump on
Taylor's
link-up, but I loved the concept so much that I decided to jump on the bandwagon a little late! What a great way to wrap up BLOGtober?!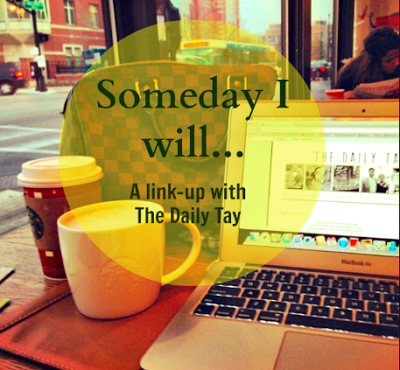 Someday I will not live paycheque to paycheque and will have a real savings account with real savings in it.
Someday I will write a novel. A proper one. With characters and chapters, and an interesting plot.
Someday I will have curtains in my living room.
I've lived here for almost four months and I still don't have them.
Someday I will learn to go an entire day without falling down or tripping over my own feet.
Someday I will have a family of my own. A husband, children, Leia, and maybe even a dog.
Someday I will actually wake up at my first alarm instead of my third.
Someday I will go to Europe, backpack, immerse myself in the culture and never return (for a little while at least).
Someday I will
have a full-time job that I spent years of education and thousands of dollars preparing for. And love it.
Someday I will
look back at this year and thank myself for taking the risks I did, and smile.