I started Odd One Out last year when, after many failed New Years Resolution attempts over the years, I decided I would keep myself accountable by keeping a public blog. From there, it blossomed into my own little safe haven of creativity and nonsensical ramblings.
We're all a little bit odd, and Odd One Out is my place where I don't have to feel like the odd ball, and I hope that by reading it, you won't feel like one either.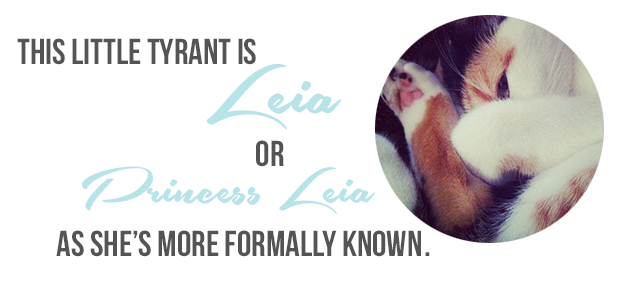 The tyrant in question is my pride and joy.
She has made me a cat person
! As you can see, she enjoys sleeping, preferably after eating treats and chasing her tail. Oh, and don't ever piss her off.
She'll get you when you least expect it
.
I eat way too many carbs, I love television probably too much for my own good, and this morning I found five grey hairs. That's right, five.
Want to know a little bit more about me? Check out my
Random Facts
post.